Feeling overwhelmed by the infinite options of switches on the market today?
Using data from Milktooth's try at-home program for switches, we are excited to share the community's favorite switches of the year.
If you don't want to waste your money buying switches you don't like, then read on. In this post, you'll learn about the best 5 switches to get in 2022.
If you are looking for a linear switch, the Oil Kings are the switches to get.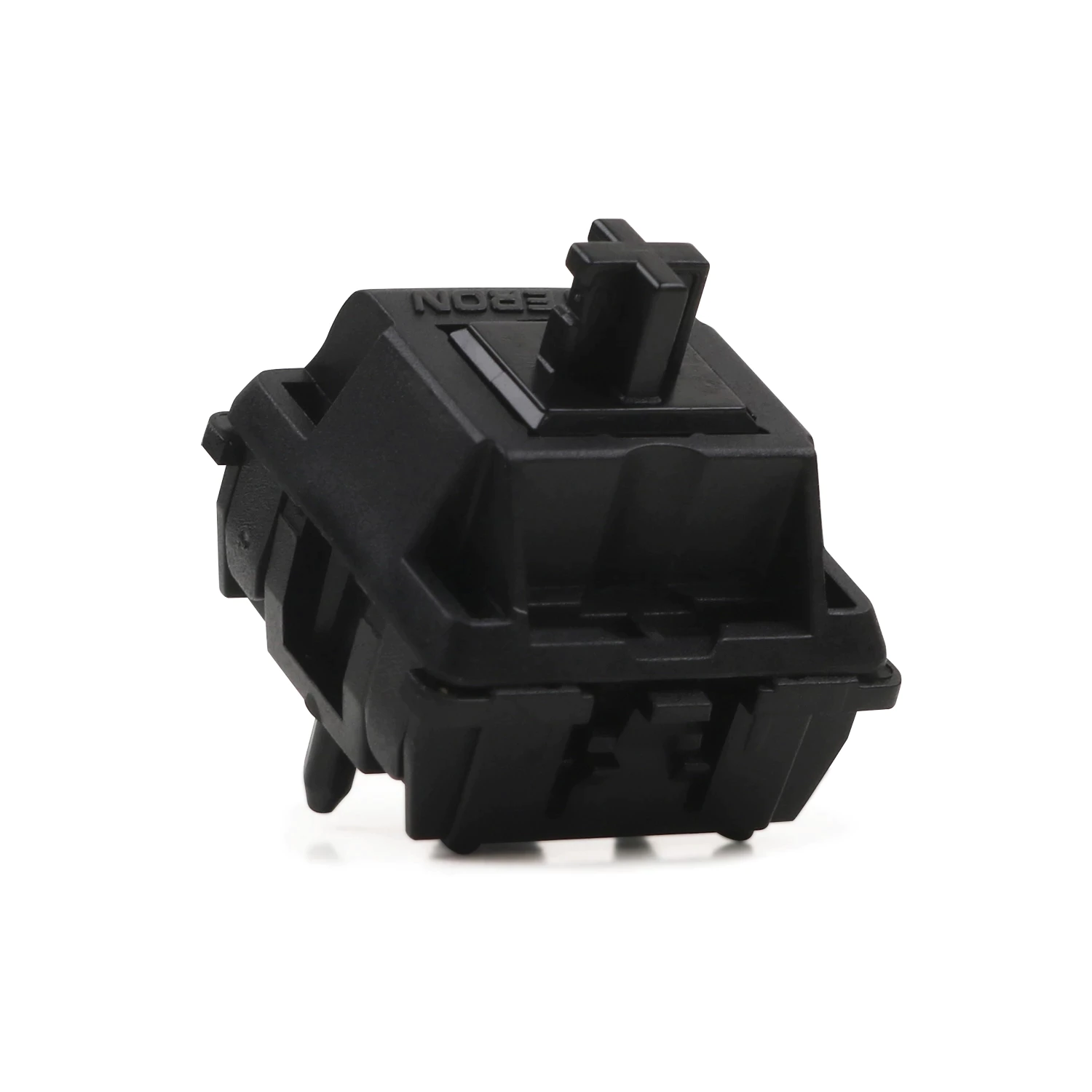 Gateron Oil Kings have received a lot of attention this year—and for good reason. These are some of the creamiest switches on the market today: you will love their sound signature. Moreover, the Oil Kings glide. They are incredibly smooth because of their materials and excellent factory lube.
Want to learn more about linear switches? Click here.
The Durock T1s are the best of all worlds when it comes to tactile switches.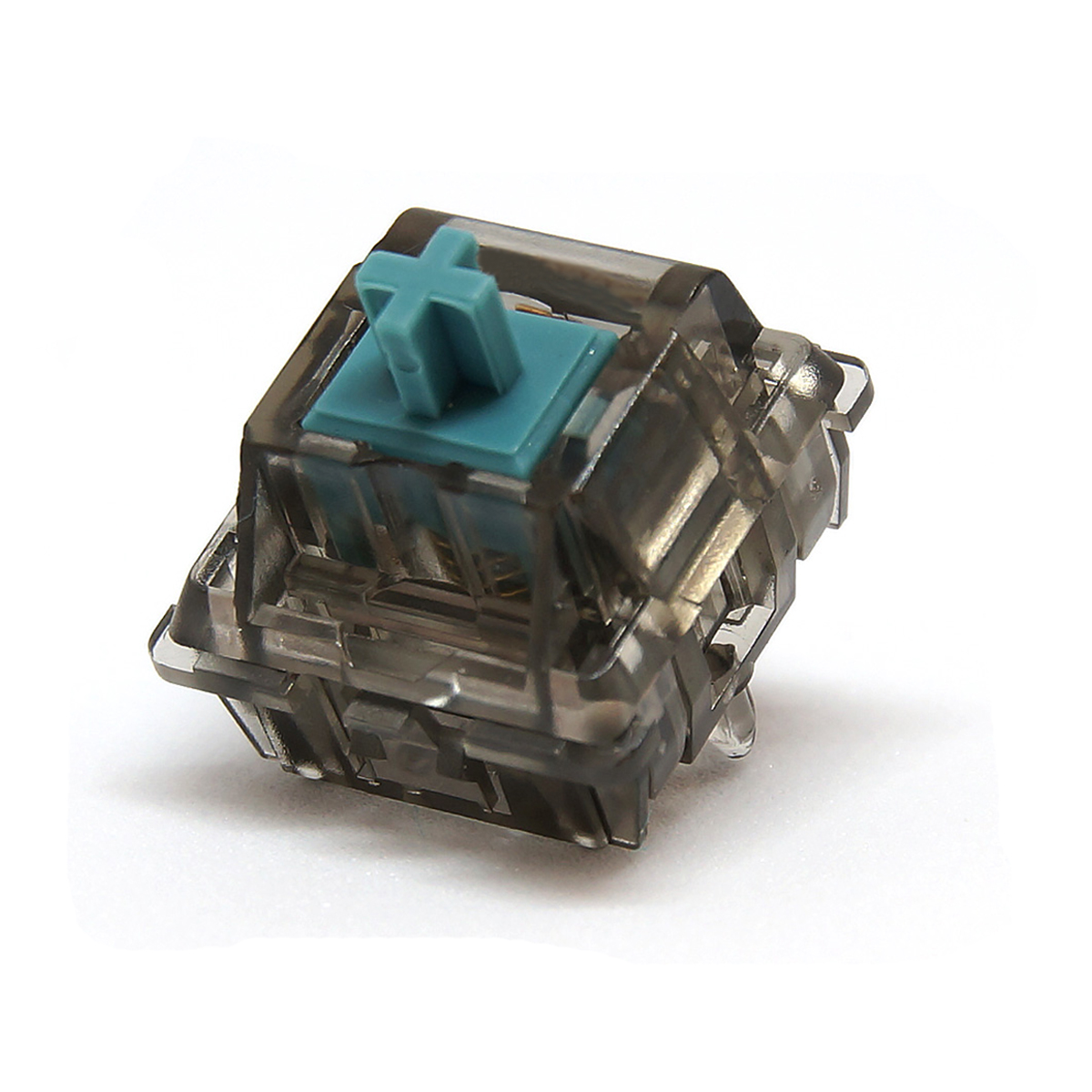 Let's start with the T1's feel. They have an accentuated tactility, while not being aggressively so. This means the tactility won't feel scratchy, but it won't feel overpowering either.
As for sound, you'll love the Durock T1's pleasant sound signature. The sound reminds us of rain falling on the window. The T1s are extremely pleasant to listen to while typing.
Want to learn more about tactile switches? Click here.
If you love the clicky sound signature, the Kailh Box White is the perfect switch for you.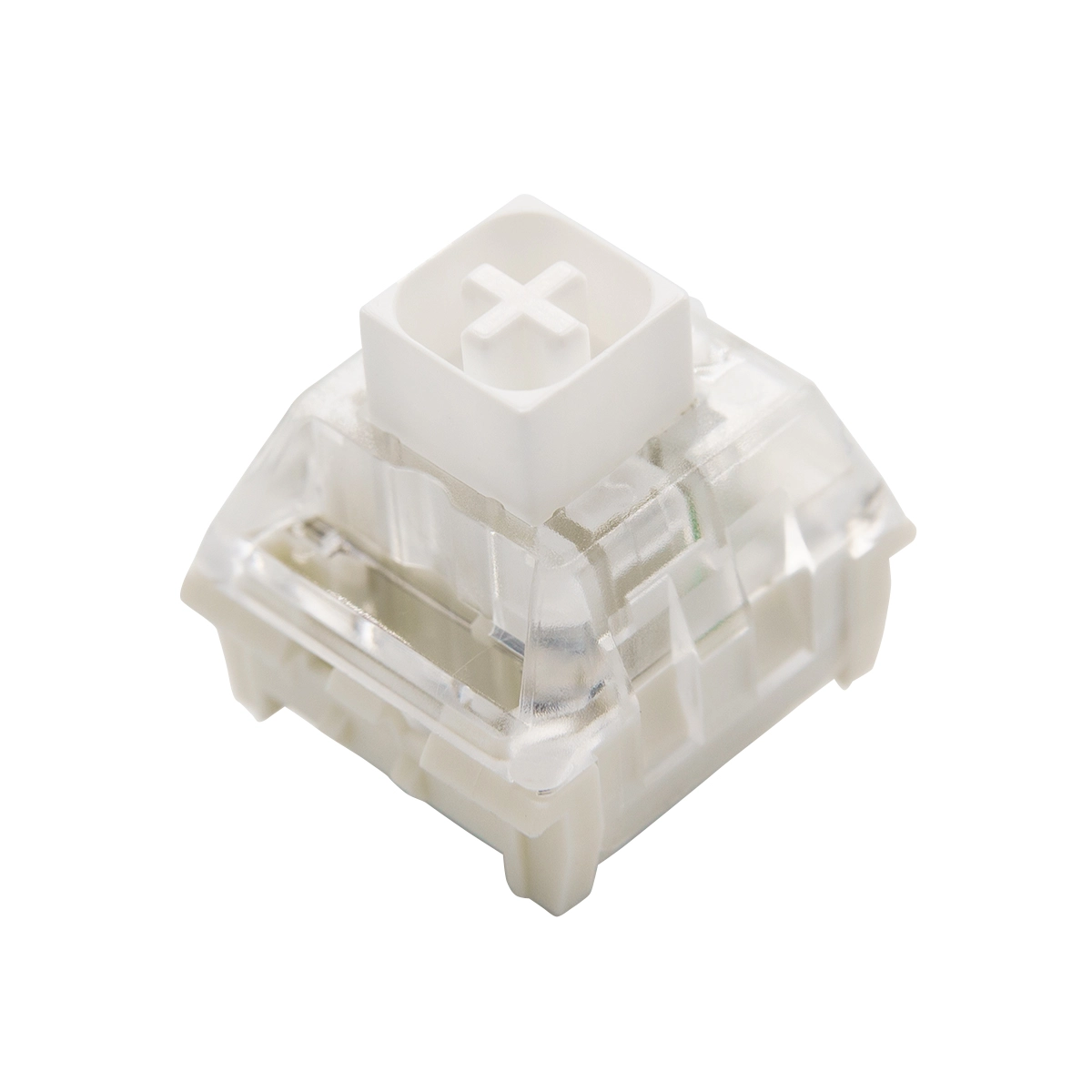 The sound is the most distinguished part of a clicky switch, and we are pleased to tell you that these switches click hard. To us, these Box Whites remind us of stepping on autumn leaves. If you love clicky switches, then the Box Whites are a crunchy delight.
Meanwhile, as you hear those clicks, you can similarly feel a satisfying and pronounced tactile bump when pressing down.
The sound and feel combined make the Kailh Box White our pick for the best clicky switch you can buy in 2022.
Want to learn more about clicky switches? Click here.
Now we're on to the silent switches. Shh. Don't make noise.
Let's say you love everything about linear switches, but need them to be as quiet as possible (think office work). If so, then these Gateron Silent Ink Black switches are what you are looking for.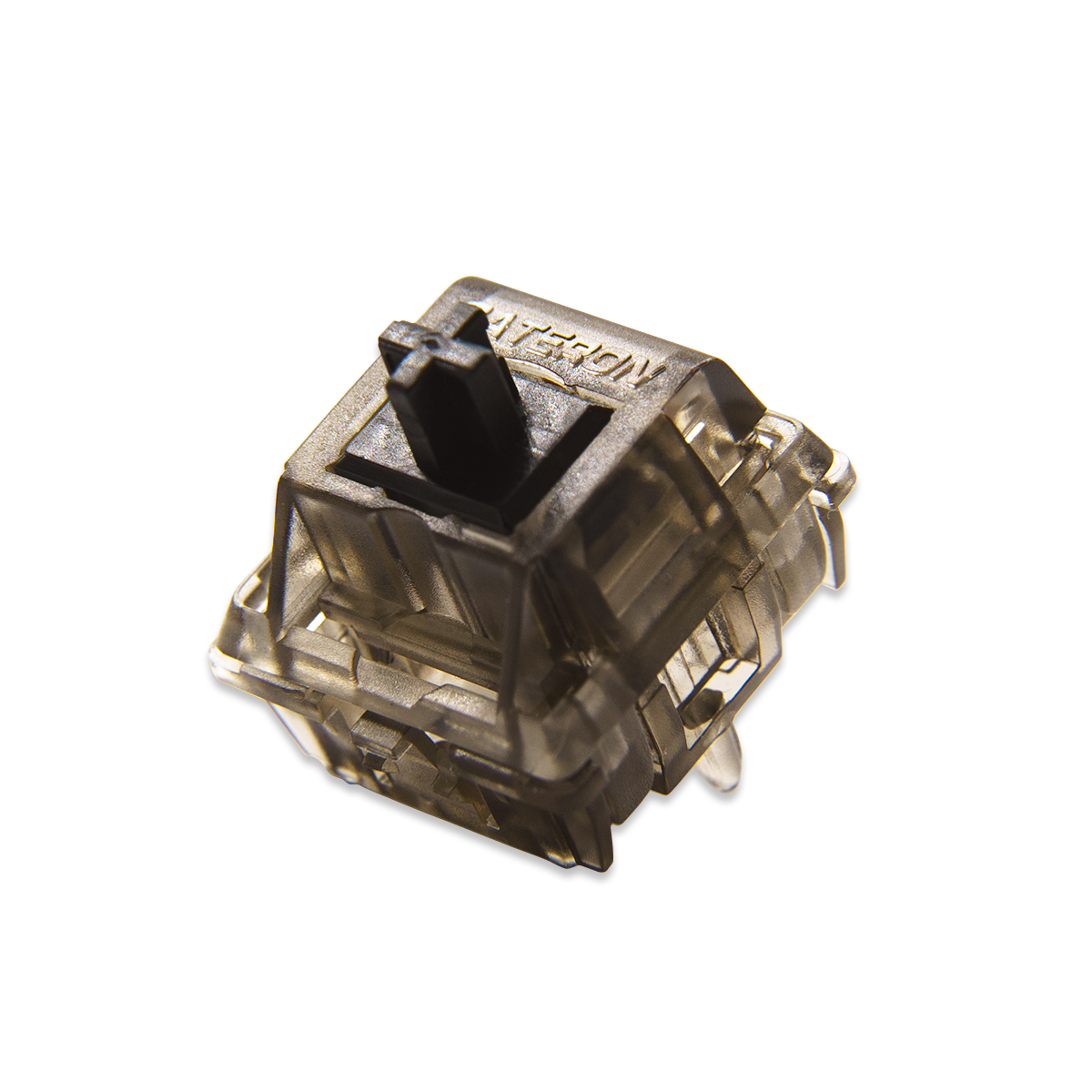 This switch has everything you love about linear switches, namely the smooth and gliding keypresses. However, there's no clacky bottom-out you would expect from regular linear switches. Instead, with the Silent Ink Black, you hear a pleasant and pillowy bottom-out sound.
On the other hand, if you are looking for a tactile typing experience without the noise, we highly recommend these Durock Silent T1s (also known as Shrimps).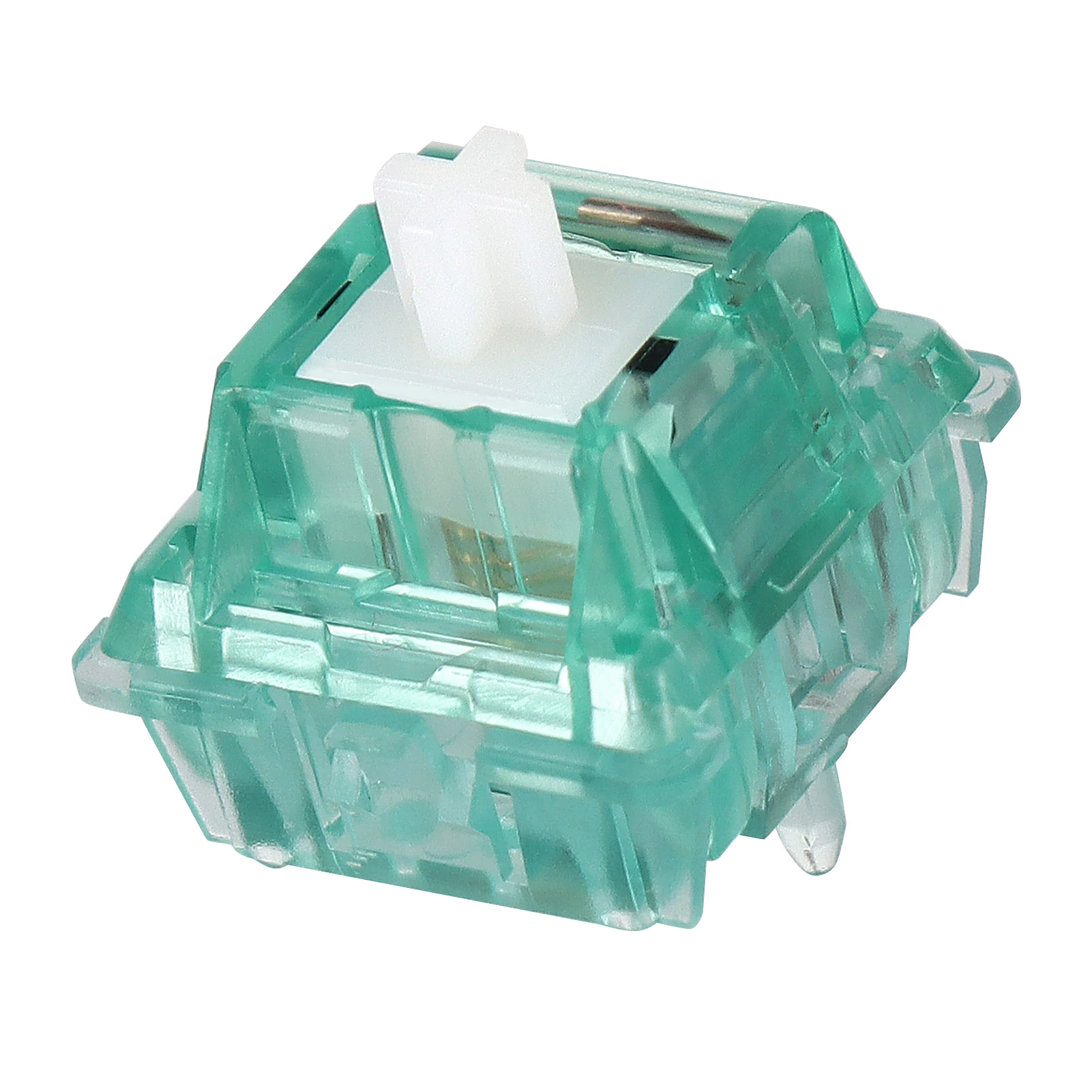 They have a gentle, rounded tactility, and the bottom out is unbelievably quiet. Now, you don't have to compromise between wanting tactility and quietness in your switch.
We believe you can't go wrong with any of the switches above—they are all objectively great. Ultimately, though, switch choices are subjective.
While the switches above are a great place to start, you should find switches that suit your unique sensibilities. To do so, take this switch quiz to discover switches according to your preferences. Then, you can try these switches yourself at home and purchase your favorites.