You might notice our switch testers look different from standard switch testers.
In standard switch testers, you get one of each switch in a row or matrix of them. On the other hand, our switch testers consist of 4 keys, all using the same switch.
If you're interested in the design process behind our switch testers, then read on. We will discuss how we created a more user-friendly switch tester.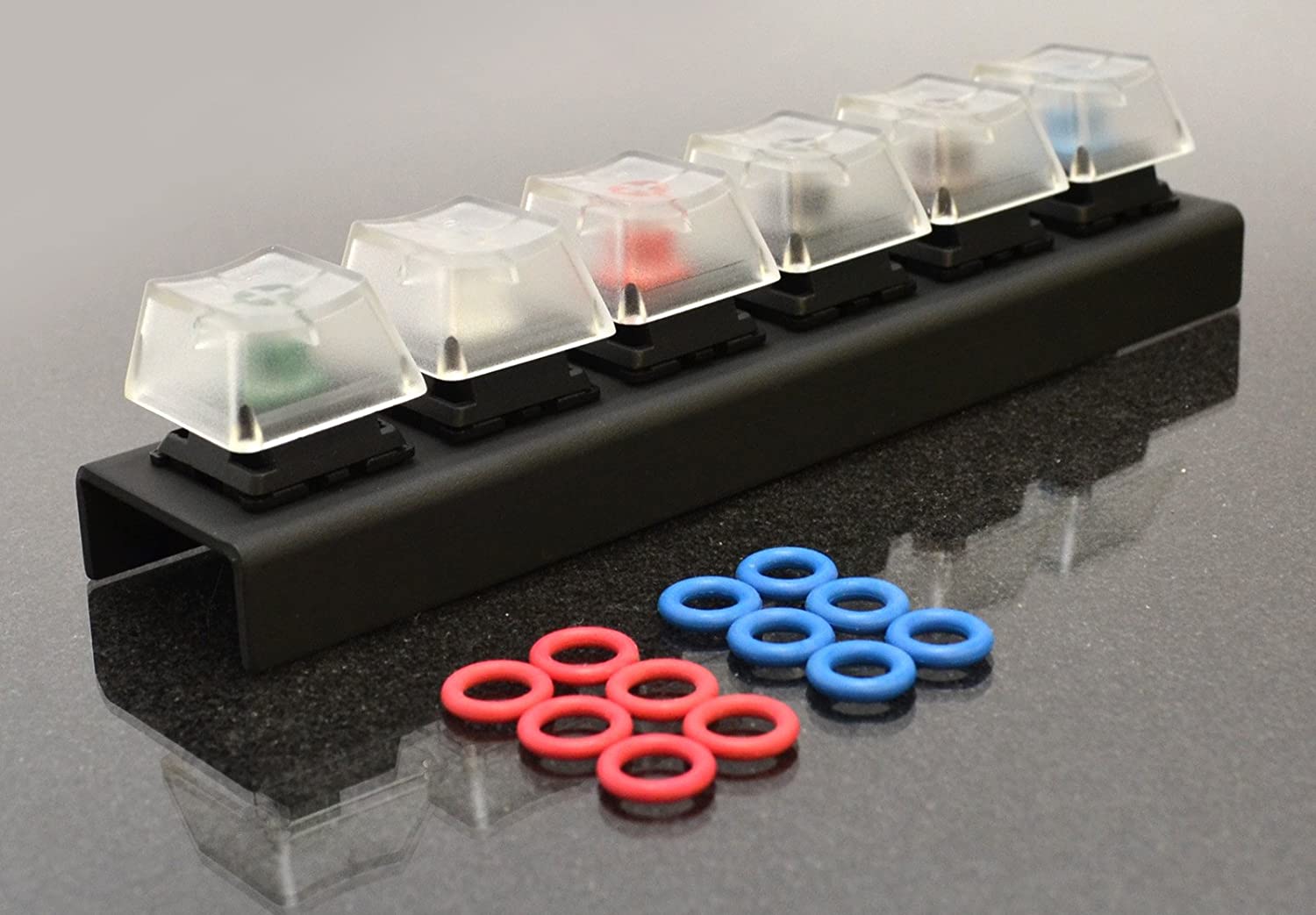 Most switch testers are unergonomic. They have just one of each type of switch. If you want to try a switch, you have to tap one key repeatedly. This is not at all representative of a normal typing experience.
Secondly, when you buy these switch testers, the switches they come with are pre-selected. They contain switches that don't reflect the wide variety of switches on the market. In other words, you have no say in what switches you get to try.
With these flaws considered, switch testers are not priced correctly. You pay 20 dollars or more. Usually, after you use a switch tester once, it just gathers dust. Paying this price for a flawed product is not the best use of your money.
We wanted to create something better.
In designing our new switch testers, we needed to address all of the flaws above. What we created is a switch tester that is significantly more user-friendly than existing switch testers.
First, our switch testers have 4 keys, all using the same switch. This way, you can run all of your fingers on them to simulate a real typing experience.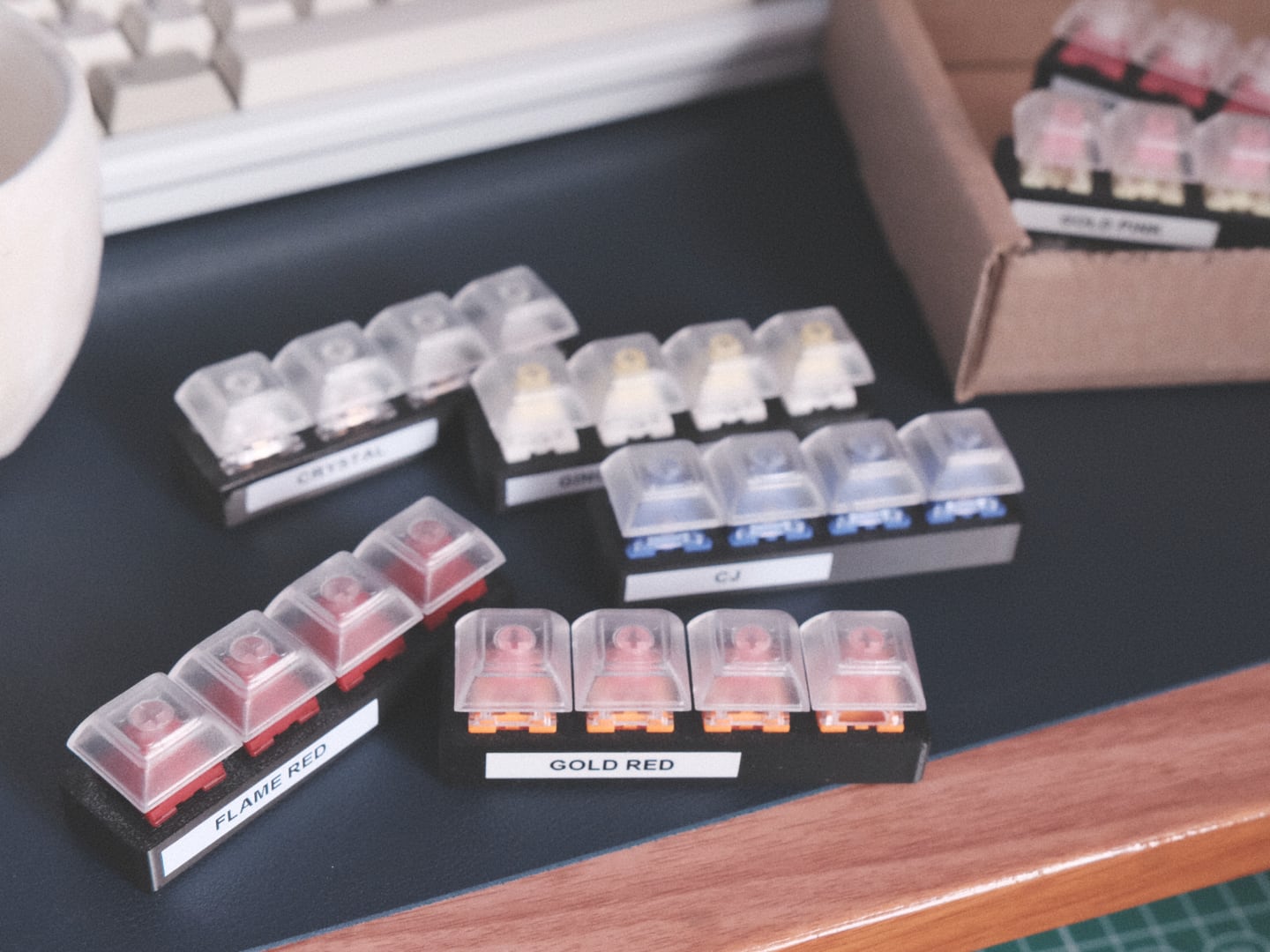 We've also added some foam padding on the bottom of each switch tester. The padding prevents the bases from sliding around on the surface you place them on.
We chose translucent keycaps for the testers. This way, you can quickly identify the switches due to the keycaps' translucency. Sometimes, you can't tell similarly colored switches apart, so we also label the sides with the switch name.
Now, we'll talk about how we integrate these switch testers into our try at-home program for switches.
With our try at-home program, you try 10 of the best switches on the market today to try at home before buying any. We ship 10 switches to you and you get to type on our redesigned switch testers. By trying switches, you can then make an informed purchase decision. Simply try switches for 5 days and return them to us once time is up (shipping's included both ways).
We think it's crucial to try switches before buying them. Since it's so important, we made sure that what you typed on was as well-designed as possible.
You can try these switch testers as part of our try at-home program. To get started, click here to take a quick switch quiz.
We've tried to cover all our bases when designing these switch testers. But, we also know there is still room for improvement. If you have suggestions, let us know in the chat button in the bottom right. We'd love your feedback.