Building a custom keyboard can be overwhelming.
There has been a lot of product innovation in the keyboard hobby. However, the buying experience has become an afterthought.
The most obvious case of the poor buying experience is found in group buys. You crowdfund beautiful products, only to wait for years for them to be delivered.
While group buys get a lot of attention for testing our patience, buying switches leaves a lot to be desired too.
With the dramatic increase in the number of switches on the market today, picking the right one for you is more complicated than ever. For reference, if you got into the keyboard hobby a decade ago, you picked from a handful of Cherry's MX switches. Today, there are hundreds of bespoke mechanical switches on the market.
With so many options, analysis paralysis is the norm. Even worse, you might spend a lot of money blind-buying a switch you don't like.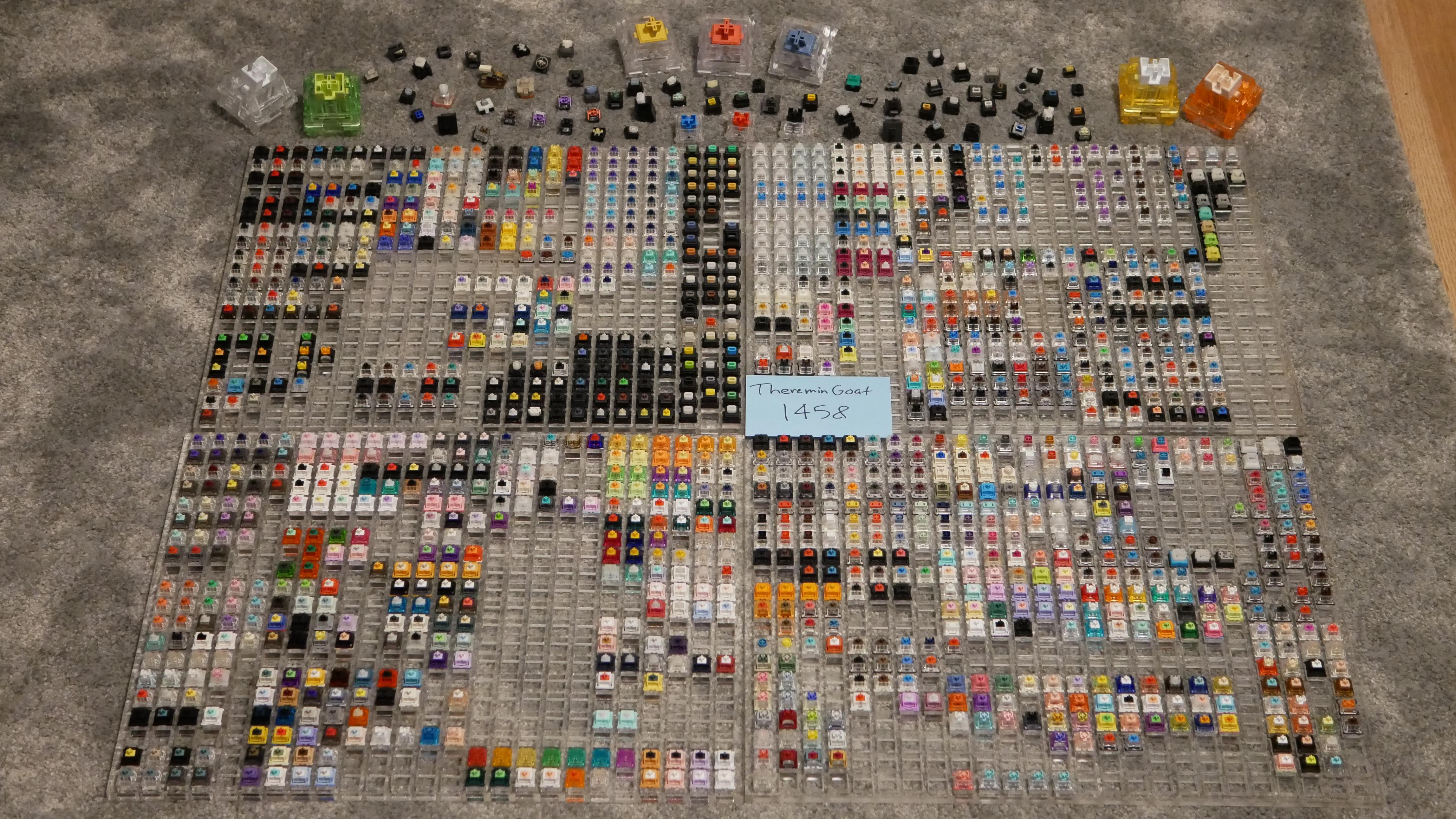 As such, we believe switches are subject to the same poor buying experience as the other keyboard cases and keycap sets, just in a different way.
Let's now discuss the poor shopping experience for switches from discovering switches to ultimately buying them. For each stage of the shopping experience, we will contrast the status quo option with what we believe is an improved version.
Let's say you want to get some new switches. You vaguely know what you want, but you might not know which switches might fit the bill. With so many switches to choose from, you feel stuck.
We want to give you personalized switch recommendations as soon as possible.
To do so, you first take a switch quiz. In under a minute, you get personalized recommendations for switches. This way, you quickly find out which switches might be good fits.
Switches are unique in that they are such a tactile experience.
While you can get by with buying a keyboard or keycap set based on what it looks like, it doesn't work that way for switches. Trying to figure out what a switch feels like by spending hours on YouTube, Reddit, and Discord is stressful and ineffective. Needing to remember dozens of switches' bottom-out weights and plastics names does not help either.

Ultimately, online descriptions are limited in communicating switch feel.
Our solution is simple: try 10 switches at home with our try at-home program.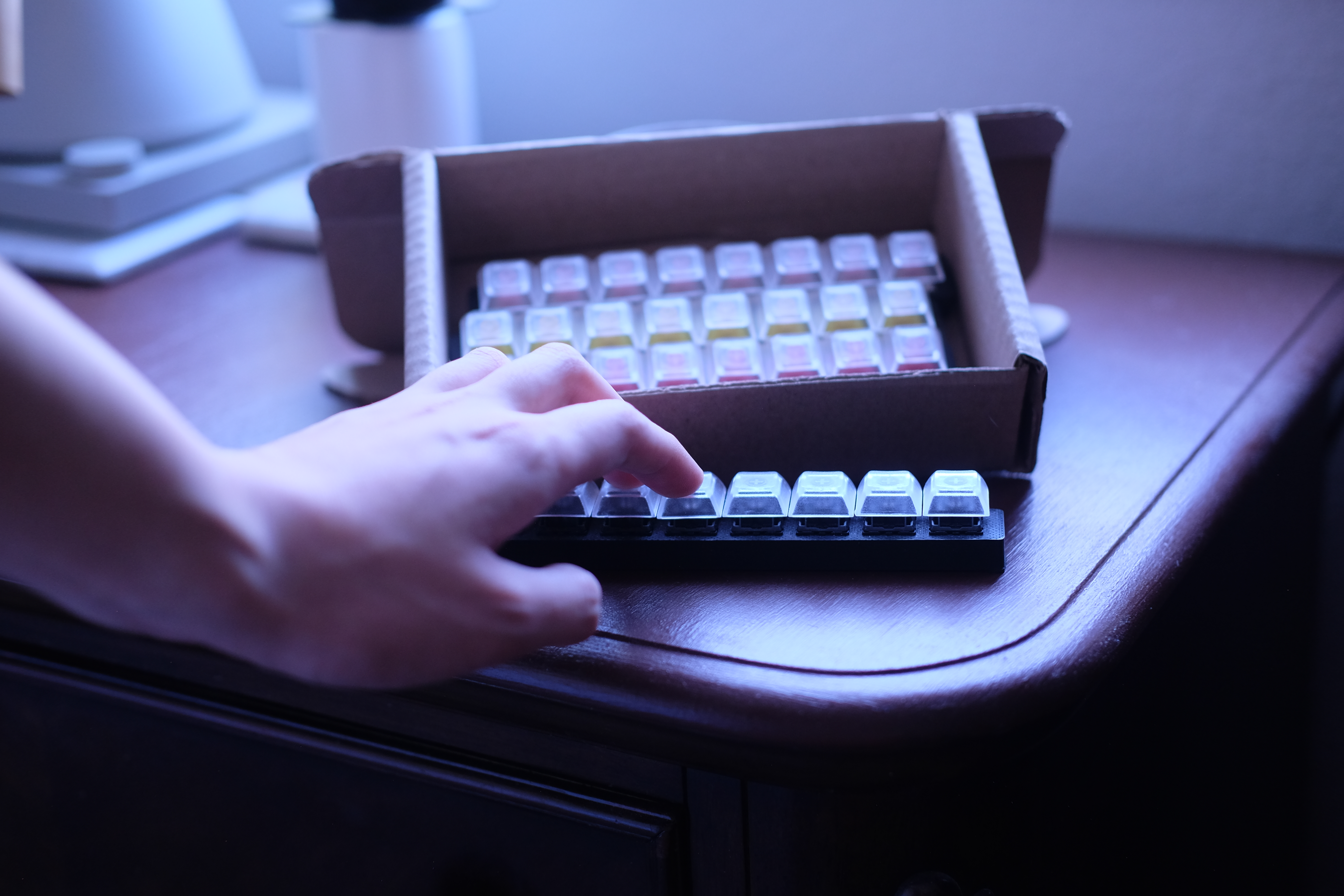 Trying switches yourself makes the abstract concrete. Since sound and feel are the most important part of choosing a switch, just try switches before you buy them to find your favorite. By trying switches yourself, you get the most accurate sense of their sound and feel—you know what you're getting.
Plus, the try at-home program is easy and intuitive. It saves you time and energy.
Buying switches on most sites feels very impersonal.
For example, most vendors don't have a return policy or one that doesn't permit returning switches if you've tried them. If you end up not liking the switches, you're out of luck.
We want to do things differently: we want to make sure you are happy with the switches you buy.
If you've tried switches before buying them with our try at-home program, you will feel confident when you buy switches.
But, let's say you end up not liking the switches you bought after extended use. Maybe the switches are too quiet or too loud. Maybe they're too light or too heavy to type on. We know figuring these types of things out takes time.
That's why we have a 30-day satisfaction guarantee. We believe you should only keep switches you like. So, we give you a month's worth of time to figure it out.
Now you understand why we are redoing the switch buying experience from discovery to purchase. With Milktooth, you can explore, try, and buy switches all on one platform.
We don't want buying switches to feel overwhelming anymore. Instead, we want to offer a delightful experience.
By rethinking the switch buying experience, we want to make the process of buying switches just as enjoyable as typing on the switches themselves. In doing so, we hope we will help reduce barriers to entry in this hobby and make it more fun.